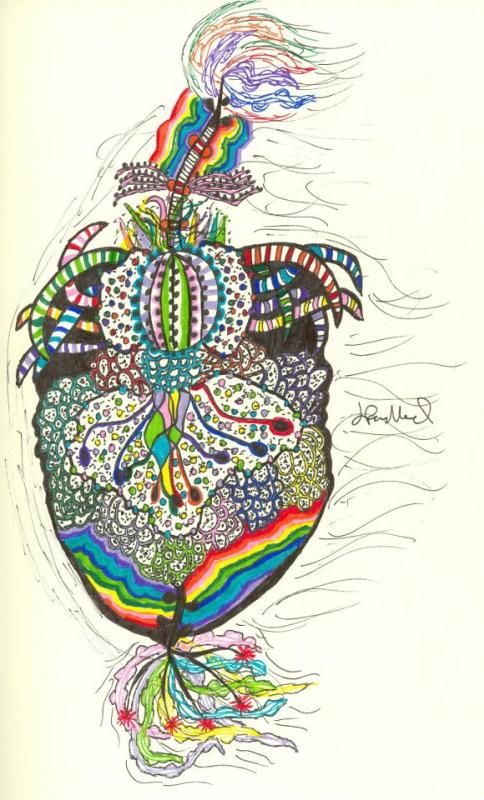 Image: An abstract drawing of something resembling a see-through, colorful plant swaying in the wind. It has many sweeping curves, and different color striped tendrils reaching out at the top and bottom, with many dots and small etches in and around the center and tendrils, and different color cells and seeds in the center as well. It seems like a magical plant that would be a home to fairies.
Title: Flight of the Faery Queen
Contributor: Kit Mead, senior history major at Agnes Scott College in Decatur, GA. Deeply interested in disability history, particularly in 20th century United States, and how that past is still influencing the present and the future.