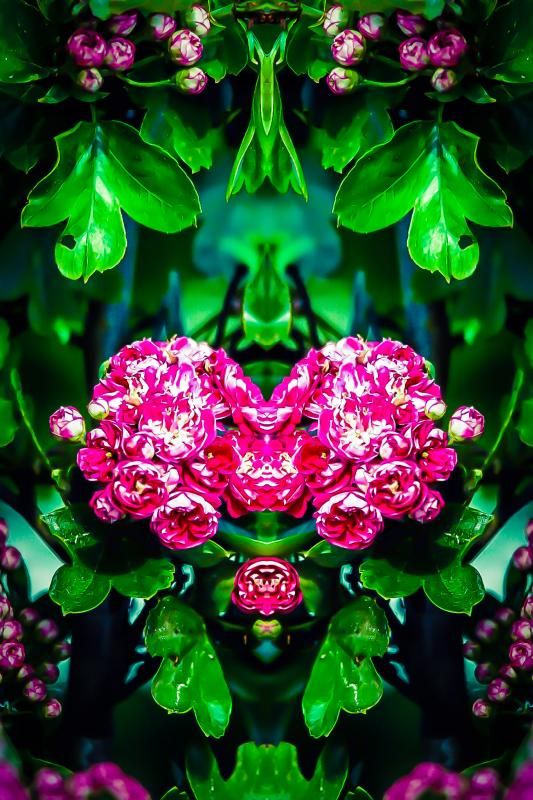 Image: a group of bright pink flowers with split image camera effect, as to duplicate the image on either side and form what looks to be the outline of a heart. Green leaves and smaller, purple flowers border the image on the top and bottom corners.
Art and text:" Feral Vision"
By Jonas S Lundström
Feral Vision
Can you smell the sound
of rolling thunder?
Can you hear the sun
burning brighter?
Can you taste the winds
of the unsound
loosing it's breath?
That is the awkwardness
of a thousand Ferals
marching to the beat
of their own drums
An army of Love
born out of abuse
bred under confusion
slaugthered by normalcy
here to kill Idiocracy
We are not sick
There is no cure
Normalcy no more
Diversity like never before
The snowball has left the peak
down the hill of the inevitable.
Try to stop us