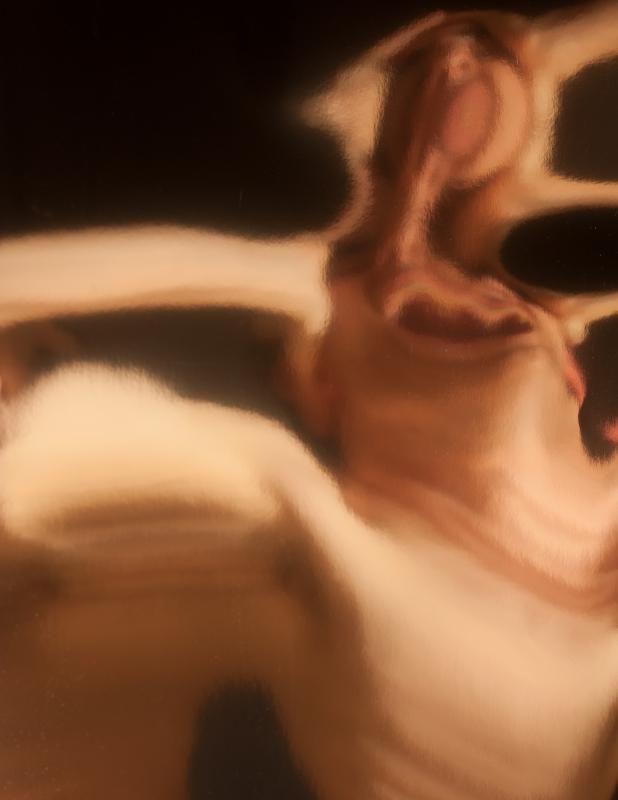 Image: A surreal, blurred self-portrait of a white person with the body so distorted that it looks almost like a ghost with a hand on each side of the head and the head leaning backward against a black background. The distortion of the body makes it appear to have three faces in one, with each of them screaming.
Title: Enclosed
Type: Photograph
Artist: Peter Hofmann
Creation date: June 2013
Short description: A surreal portrait of me showing what it feels like to be enclosed inside your own head, not being able to translate the preverbal signs and images of your thoughts into language. It is shot in front of a bent mirror foil.
Keywords: enclosed, locked, translation, language, expression, mirror, thinking, dream, surreal
Contributor: Peter, a 27 years old autistic person (Asperger's syndrome) from Germany.