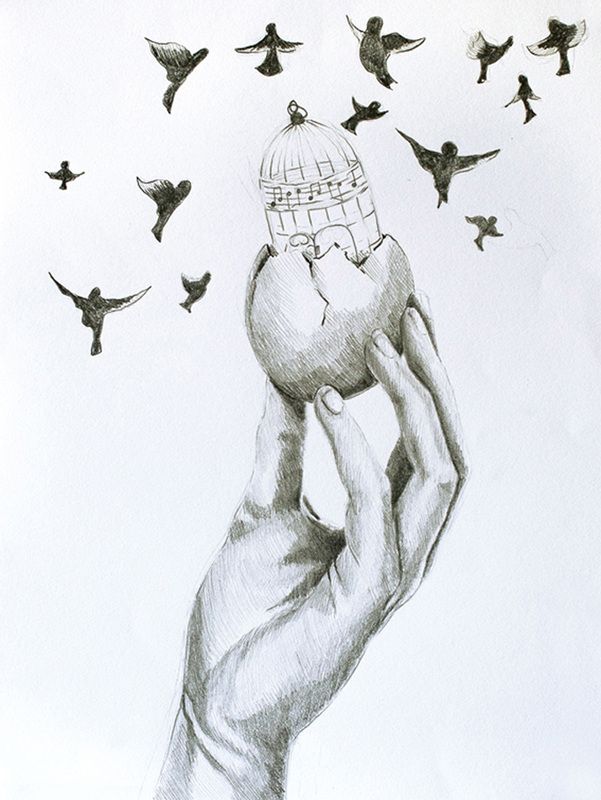 Image: A grey pencil drawing of a hand gently holding an egg that has cracked open to reveal a bird cage inside with music notes decorating the cage. The door of the cage is open and thirteen black and white birds are all flying above and beside the cage. There is delicate grey shading in the background.
Title: Breakthrough, by Alyssa Aleksanian
Contributor Bio: I was diagnosed as an adult, and at first a big recalibration was required, but now, I see AS as a true gift. I would not give up my way of seeing for anything.
I'm changing the label: ASD is not 'Autism Spectrum Disorder', but Autism Spectrum Difference. Let's celebrate our vision!
Alyssa lives in Sydney Australia; would spend every waking moment drawing, painting, planting trees and reading, but makes a living by teaching little ones. Website http://www.alyssaaleksanian.com